The Simple, Beautiful, and Powerful App Solution for Your Parish.
Watch the intro video below to see how myParish App can help your parish connect with parishioners like never before.
myParish App for the Diocese of Pensacola-Tallahassee
Customize Your Parish's App Today!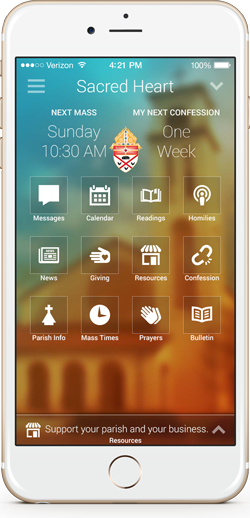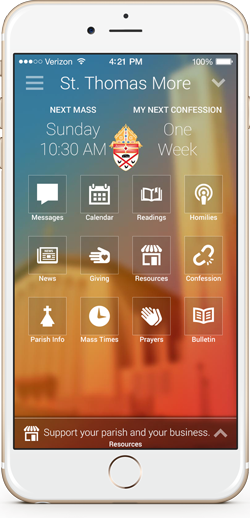 Your app is almost ready to go, seriously. We've taken the headache out of app building and have done it for you! All that remains are a few customizations to make it unique to your parish. Select your parish here and we'll contact you to finish the final steps.
or Call Us at
1 (800) 997-8805
What People Are Saying About myParish App
Learn More
Do you have questions about myParish app or how to get your parish started? Give us a quick call at 1-800-997-8805, and we'll be glad to help. Also, take a look at the videos below for a better overview of the app.
To get the app for your Parish -
Click here
[[[["field9","equal_to","Other"]],[["show_fields","field13"]],"and"],[[["field9","equal_to","Parish Representative"],["field9","equal_to","Parishioner"]],[["show_fields","field3"]],"or"],[[["field9","equal_to","Diocese Representative"]],[["show_fields","field22"]],"and"]]
For Help with the myParish App -
Click here
[[[["field9","equal_to","Other"]],[["show_fields","field13"]],"and"]]