Last week, Catholics from around the world met in New Orleans to attend the International Catholic Stewardship Council's (ICSC) annual conference. The conference's goal is to work with parishes and Catholic organizations to teach and then carry out "the Catholic vision of Christian stewardship as a way of life."
Mike DiCosola, director of technology for myParish App, understands that when most Catholics hear the word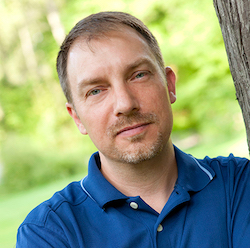 "stewardship," they think, "The Church wants my money." However, DiCosola wants Catholic leaders and parishioners to think of stewardship as the response of a disciple of Christ. DiCosola also covers the use of technology, including myParish App, for parish stewardship needs.
In DiCosola's presentation at ICSC this year, he challenges us to focus, not on how to get more people to give more money, but rather on  how to "authentically and effectively communicate about stewardship." In order to do this, he says, we must "speak from and to the heart."
We are pleased to present DiCosola's presentation, in its entirety, here. We hope that his discussion on the "Language of Stewardship" gives leaders at the parish level practical and sound ways to think and talk about stewardship as a disciple's response.