We all know it's hard to keep people engaged in parish programs. It's a problem going back to the beginning of the Church. myParish App is a proven evangelization tool in parishes across the country, but people need to be engaged in the app to access the great faith help content. How do we keep them engaged?
We have found that the most effective way to keep parishioners engaged in the app is by sending out 1-2 push notifications a week. This ensures that parishioners open the app and get connected to the parish. It also encourages them to view the faith help features of the app.
This may seem like a lot of messaging, but fear not. When your parishioners download the app they are giving you permission to message them. They want to hear from you. And the message feature couldn't be easier to use. Watch the video below to learn more.
EXAMPLES OF GREAT MESSAGING
Try to always remember that the most effective messages are those that not only communicate, but also inspire. Speaking from your heart to the heart of the parishioner is a great way to let them know that you genuinely care. Below are some great example messages that present this model of inspiration and communication.
This week Father ____ wants us all to come together as a community in prayer. myParish App makes it easy. Simply set a prayer reminder on your phone to pray the "Glory Be" every day this week for our parish and community.
The Bishop's annual appeal is almost here. Just a reminder that the reason we donate to this important initiative is to support programs that help our community grow in faith and prayer. Don't we all want to support that mission? Go to our giving link in myParish App to donate easily and securely. Thank you!
Pope Francis is calling us to care for the poor. Don't we all want to care for and respect those around us? Join us today (give the date) at 5:00pm at the parish for a food drive to help our local community in need. Your donation will give food to those who go without.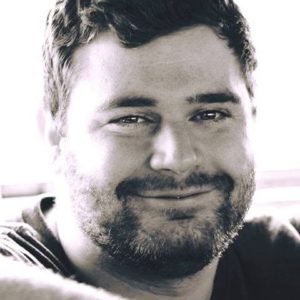 As Diocesan Publications' Solutions Evangelist, Shultz is committed to showing parish and diocesan staffs how to use our communication tools to their best advantage. Through his work in over ten years of ministry as well as serving as director of youth and young adult ministries for the Diocese of Baker, Shultz has learned what it takes to communicate effectively in parishes across the country. His passion is bringing others into a relationship with Jesus and he wants to help you accomplish this important mission. To bring Tommy to your parish or for further questions contact him at tshultz@diocesan.com.